How to Apply
If you would like to know more about software and web development industry or Coracle or any queries about corporate software, web development, and human resources information, please send us your queries and we'll try to answer them.
Mail us on
info@coracle.in

FAQ's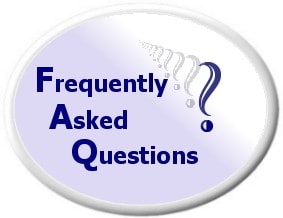 What are the characteristics that Coracle looks for in a candidate?
Coracle has an integrated approach towards selection. We take into account the academic achievements, skills, competencies and the experience that a prospective hire has gained over a period of time. All these are gauged at the various rounds of the interview.
What are the main industries Coracle recruits from?
We recruit primarily from Colleges as fresh engineer graduates, and professionals from the software industries, who has done well at their and ready to grow and for doing hard work with a passionate way to achieve the goals and success in his/her life. The choice of industry primarily depends on the position in consideration.
What kinds of locations are available for pursuing career with Coracle?
Head Office of Coracle is located at Ghaziabad. Besides that, Coracle is planning to opening offices in metros like Delhi, Noida, Gurgaon, Chandigarh, Kolkata, Bangalore, Mumbai, Chennai and Pune.
Do I have any options on my choice of posting?
Right now, you have only the option for Ghaziabad, in Uttar Pradesh, India. For transfer and the place of posting, the availability of position and location preferences of an individual is taken into account before making a decision on the place of posting when other offices will come in action.
How does my career grow within the company?
Coracle provides ample opportunity for career growth through a strong value based performance management process wherein we recognize significant contributions made by our employees in an objective and transparent manner. For any open position, opportunity is first provided to the employee before looking for the candidates externally.
One of my relative is an Coracle. Can I become an employee of Coracle?
Yes, you may be the employee of Coracle, but you have pass through the all rounds of the company who has been faced by your relative and have to prove yourself that you are really a good human being as well have keen to do hard work towards the achieving the goal of the Coracle. Your relative reference is always matter for our organization and it the talk of integrity of human being finally. In every situation you are always welcome to Coracle.
What are the opportunities I would get for honing skills and improving performance?
We have a focus on creating effective training & development program for soft skills, sales, and software / web development time to time, which help employees to achieve their business targets while also contributing to their personal development. Training need analysis is done basis the appraisal, career planning, business requirements and on competency gaps. Functional and behavioral training workshops are conducted designed around the identified training needs.
What is the selection process followed at Coracle?
For a position into consideration, first the CV is screened on the basis of qualification and the experience. Post that the candidate is called for an interview with the functional and technical supervisor and HR. Once the candidate is through with that, he is called for a final round of interview with the Departmental Head.
Are there options for cross-functional movements within the organization?
As the organization is spreading in the globe, we have a robust Internal Job Posting system to help associates grow within the organization both vertically and horizontally. Available positions along with their requirements are posted through the system and the associates get an opportunity for moving cross functionally as well.
Current Opportunities
Coracle welcomes you to join the world of never ending opportunities...
Telecaller( 1-2 yrs.)
Total opening -1
We have Urgent Openings for this post and we will provide good salary and good development enviroment.